Monongalia County Schools

recently went through the process of selecting a new vendor to redesign and host its district and school websites.
SchoolPointe is exclusive to the K-12 market and a has been a leading vendor since 2002. We proudly operate on a 97% customer retention rate due to our school's website success, unlimited customer service and training for FREE, built in ADA compliance tools, award winning designs, and our all-inclusive CMS.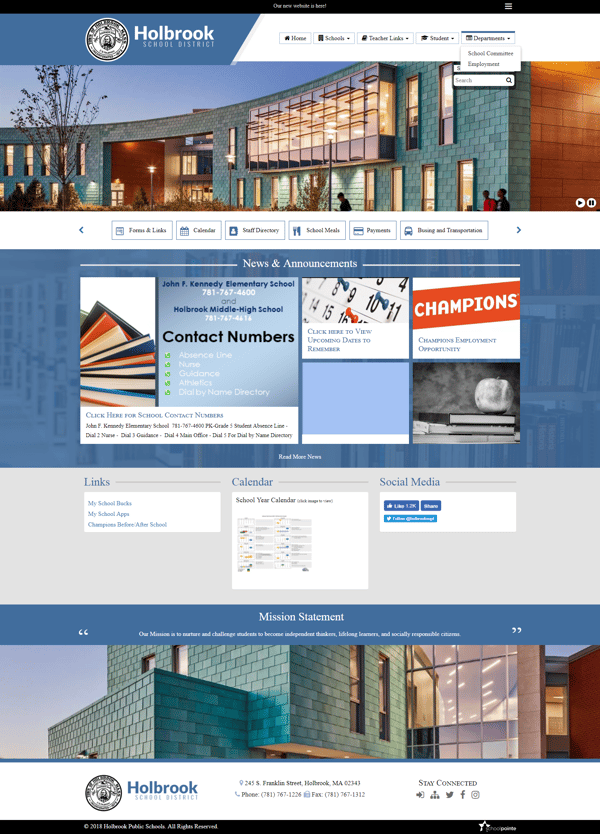 We have long standing partnerships in over 40 states. Most being partners since 2002 or longer. SchoolPointe is constantly on the cutting edge of technology and implementing the latest website trends into our product for all of our customers at no additional cost.
Along with the unlimited training and support, your staff also receives helpful webinars and videos that go over useful tools for them to implement in their pages such as, Social Media in Education and How to Maintain an ADA Compliant Page.
If you would like to know more about how SchoolPointe can be there to help your school click below to schedule a demo!